With MasteryNet, you will have total control over course settings and system options.
Course Settings and Options
You will be able to control the status of a course, how it is displayed and many other default options. On Mastery Advantage courses, you will be able to fine-tune the settings for pre-test, scrambled questions, follow-up reviews and express mode.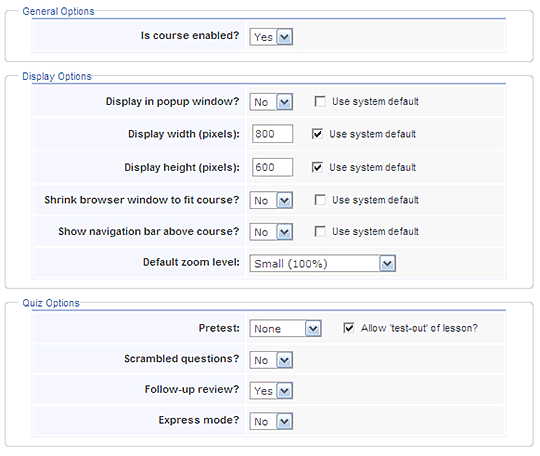 System Settings
You will also have full control over system policies and settings.
You can modify:
Self-enrollment settings
Group category enrollment settings
Password policies
Basis for meeting Mastery/Completion status
Ability for learners to retake courses
System messages to communicate an instant message to all users