When your learners log on, they will see all of the courses that have been assigned to them, as well as the due dates and the status of the training. As learners complete the training, the assignments will drop down to the completed section. So, just by logging on, they can see the status of all of their training assignments. If refresher training is required, the course will re-appear in the assignment section when the course is due again.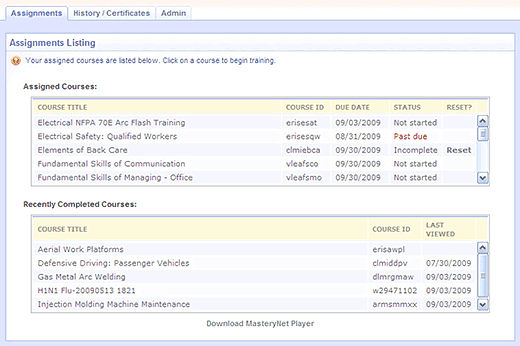 Learner History/Certificates
Learners will have direct access to a transcript of all of their training history. From this screen they can click on a course completion and print a wallet card or a full-size certificate.